Welcome to the Calamity Productions Wiki
Edit
Welcome to the Calamity Productions Wiki. Everything you find here is related to the Calamity Productions YouTube Channel.
About Calamity Productions
Edit
Calamity Productions is simply a small group of guys that make videos together and upload them to YouTube. The YouTube channel's url is http://www.youtube.com/user/calenMity. Most of these videos are edited with either Sony Vegas Pro 12 or Adobe After Effects CC. The founder of of Calamity Productions, Matt, does the majority of the filming and editing for the videos.
The video that made Calamity Productions an official group project was the video entitled: "Death of a Laptop", in which the main character, Darris, mourns of the decease of his beloved computer. Since then, Matt decided to continue making videos of satirical nature and exaggerated effects along with his friends. Matt came up with the name Calamity Productions, a play off his original YouTube username, calenMity.
Their most known series to date is their modified Nerf gun series originally titled: "The Never Ending Nerf War". Since then it has been renamed to: "Non-Expanding Recreational Foam", which is exactly what the acronym NERF stands for. In this series, Matt apparently has invented a modification formula that transformed his harmless toy guns into lethal fireams. According to the plot, Matt passed the formula on to Darris. Their hallmate, Gabe, becomes furious when he accidentally kills himself with Matt's modified gun and figures out how to modify his own. From then on, the three hallmates have a series of NERF battles to the death, occasionally having some guest stars in each video.
Calamity Productions is also working on a side project, called "NERF'd: The Deception". It has been said that this series is going to be tied in with the Modified Nerf Gun series.
Latest activity
Edit
Photos and videos are a great way to add visuals to your wiki. Find videos about your topic by exploring Wikia's Video Library.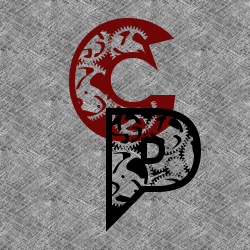 Community content is available under
CC-BY-SA
unless otherwise noted.